Mate X comes with a 53 teeth chainring (53T) which is too small when riding in high speed. Once you are above assist level 5 or 6, you cannot keep up with the motor.
Replacing your existing chainring with a larger one (58T) will give you better pedalling control. With this control you can assist your motor even at higher speeds and, thus, prevent overheating and protect your motor in general.
⚠️If you choose to upgrade to 58T, your chain will be tighter, so check with your local bike shop if this is fine. Choosing a bigger chainring will also require a chain upgrade!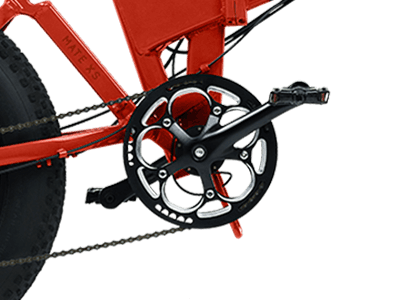 In terms of speed you can checkout how cadence affects speed at http://www.bikecalc.com/speed_at_cadence
Read a chainring upgrade case