There are couple of things you need to know before upgrading a rear shock. So, I suggest you read this post and learn more about the topic to make sure you what you are getting into and understand everything.
⚠️If you are buying a rear shock on your own, make sure you buy the appropriate mounting hardware as well since mounting hardware on the existing shock is not removable/reusable. This is often referred to as bushing or spacers and hangers. They make sure the shock fits the frame. In order to upgrade, you will need a 2 x 24mm hangers and 4 x 5mm spacers. You will probably have to buy them separately or choose when buying the shock itself.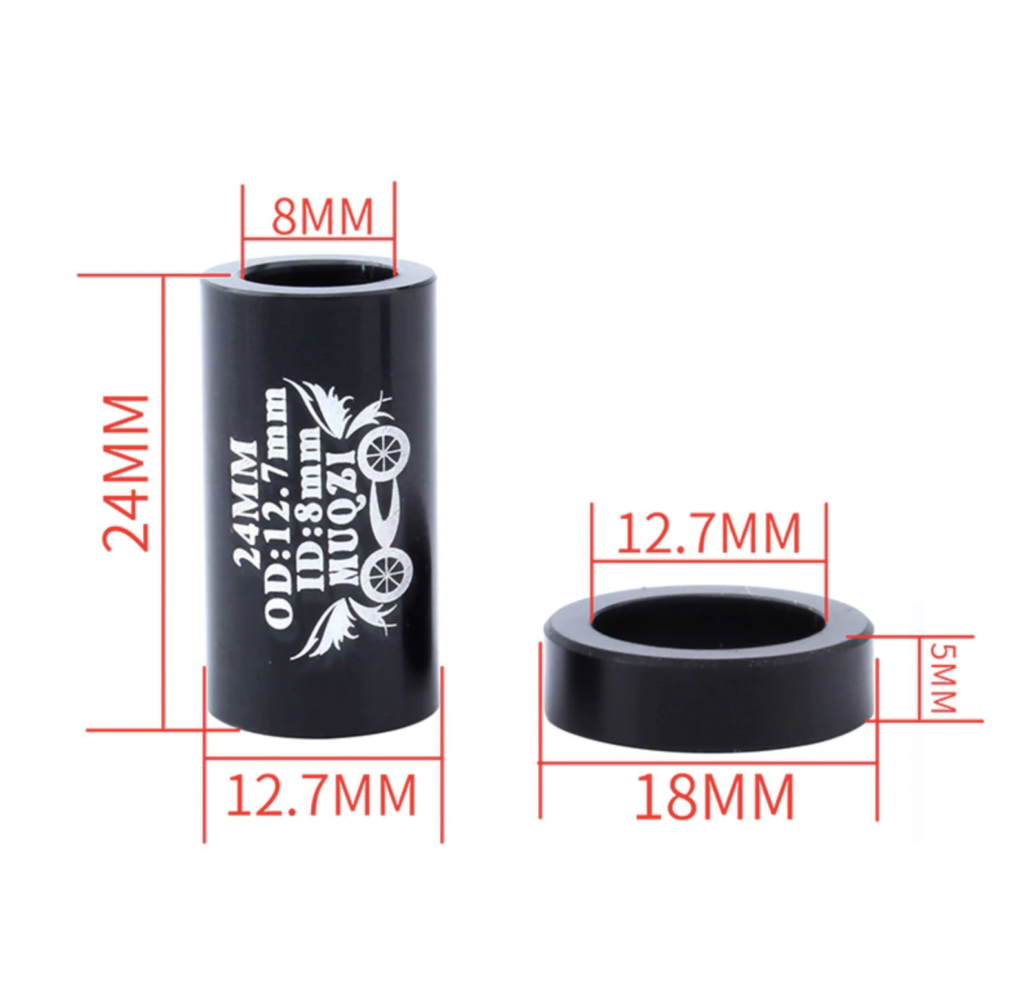 🛒If you don't care about specifics and just want to buy one that fits, check out these Mate X rear shock options on Amazon and AliExpress.
Size
Mate X comes with an 150mm Air rear shock. Anyways, you can fit a 165mm rear shock in there and that's what some Mate X owners have done. There are not a lot of 150mm options out there, so you can go for the 165mm.
This video talks about the dimension of the rear shock. You should watch and leran more if you don't know much about rear shocks in general. You can also read more about rear shock dimensions here.
Air shock vs. Coil shock
You can either buy a coil shock or an air shock. The shock that comes with Mate X is an air shock. But it has no valve so you cannot control the compression and thus cannot fit it to your weight. Just note that air shocks are not necessarily always better than coil shocks. Check out this great video that compares the two types and explains when to use which one.
Weight
Depending on your weight you will need to adjust the air compression in your rear shock. The data comes with the shock specifications and it usually shows weight ranges and appropriate pressure.
Lock
Some rear shocks have an option to be locked, so if this is something that you need, make sure there is it has a lockout mechanism.
Replacing the rear shock
Remember to have the appropriate mounting hardware (spacers) when buying yo0ur new shock. Again, for Mate X this will be 2 x 24mm and 4 x 5mm spacers.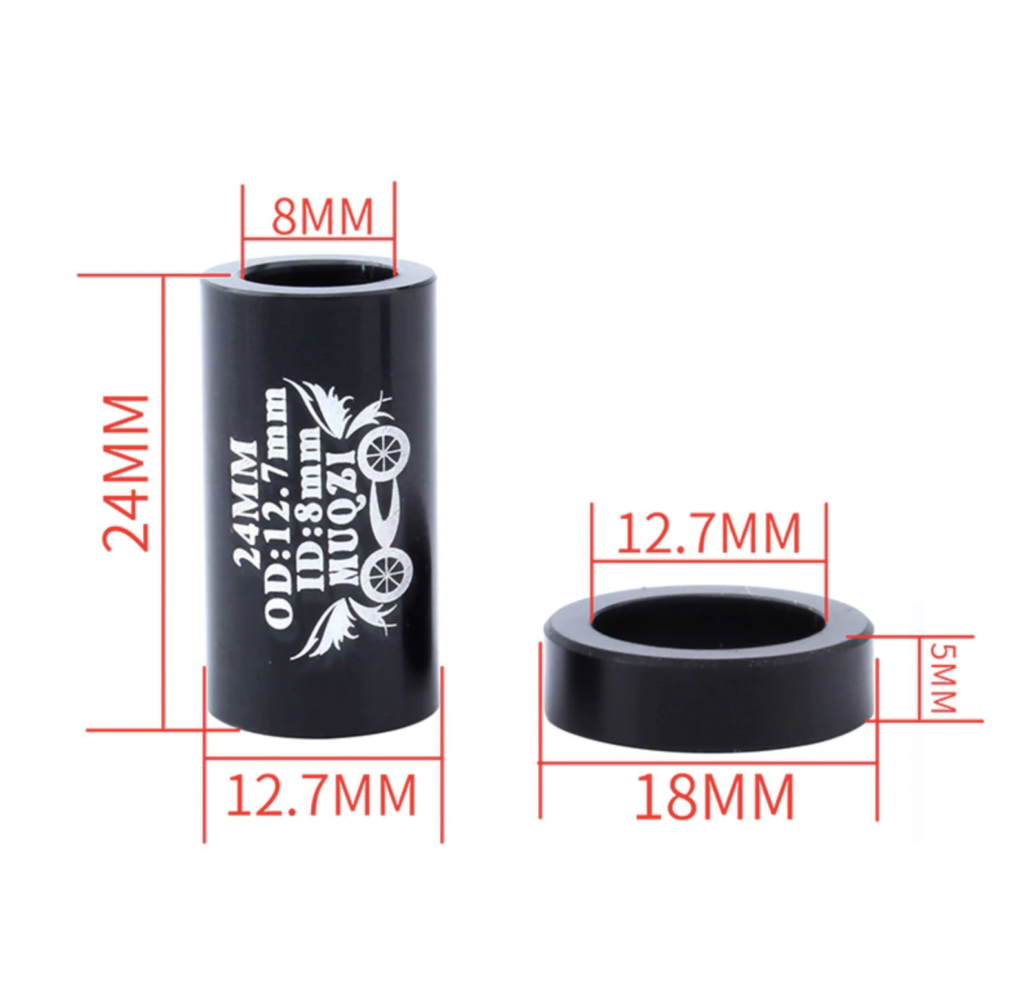 If you are buying an air shock, you will also need a shock pump.
These videos pretty much cover everything about the actual replacing of the shock so make sure you watch them if you have no prior experience.