Issue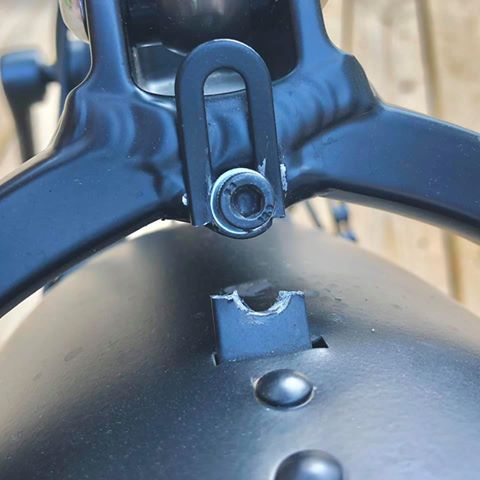 Caused by
Bad design. Rear fender lacks additional points of support. Fender movement will either loosen the screw or (eventually) brake. If you tighten it hard, it will break sooner.
Solution
Put plastic spacers so that the fender mount is not pressed too much and it can wiggle along with the fender. This can be just a temporary solution.
In order to fix it for good, you need to stabilize the fender by connecting it to the rear rack or the frame.